Meal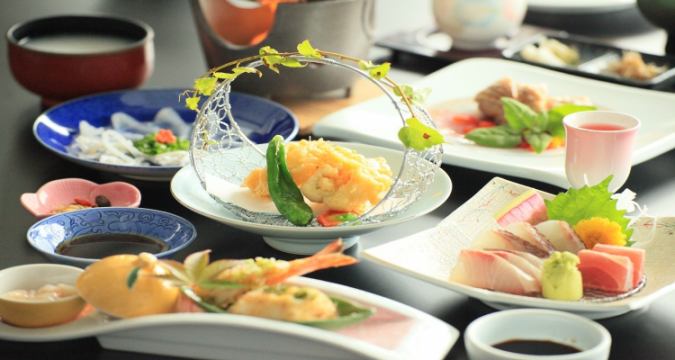 Menu-oriented aka cuisine with room meals.
Seasonal Kaiseki Meal
Delicious fish, in a delicious season.
Yamaguchi is blessed with one of the most famous fishing ports in Japan, including Senzaki Port famous for squid and horse mackerel and Shimonoseki in Fugu.
Because we purchase seasonal seafood every day at that time, freshness comes with origami.
I emphasized the deliciousness of the material and tailored it as an original cuisine cooking meal without putting too much of my hands on it.