The only submarine landing, Senzaki Fishing Port
Nagato City located in the northern part of Yamaguchi prefecture is near the sea, and Senzaki Fishing Port boasts the only landing in the suburbs.
A variety of seafood such as squid and て which are tackled brand in recent years are raised.
Especially horse mackerel is declared as Senzaki Toro mackerel (seasonal mackerel) horse mackerel when the contained lipid exceeds 10%.
Squid is sold as Senzaki Buto Squid (seasonal swordtip squid) it is thick and thick and season (around October).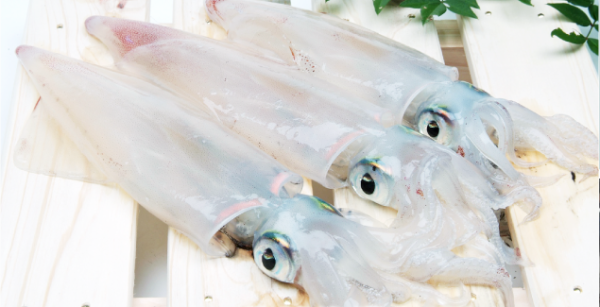 Seri

Senzaki is located 15 minutes north of the hotel from the hotel, and the seafood served in early morning seri is delivered to the kitchen.
squid

There is no exclusive live fish tank in the hotel, so we can not offer it lively.
Depending on the application in advance, you can prepare sashimi whether you want to be served in the morning.


※Squid is a reservation required three days in advance.Please note that it may not be available due to sea or fishing situation.
Horse mackerel

You can taste umami with fat and sashimi.
Toro Aza who came in season has gloss on herself.