Worcation plan Available from one person

【Worcation plan for only one room】
1. 1. Accommodation with no meal plan.
  ●5 minutes by car to the convenience store.A few minutes walk to the local shops.
  ●There are several restaurants within a 5-minute walk.
  ●Private Room Dining Senraku can also eat in the Private Room Dining Senraku.Until 12:00 on the day
   Reservations are required (menu):Sukiyaki set 2,750 yen including tax,
   Lava grilled steak course from 3,300 yen etc.)
   It may be undefined and may be absent due to maintenance etc.
   Please understand in advance.(Last order 20:00)
  【If you would like breakfast】
  ·Terrace basket Breakfast will be served in your room.(2,200 yen tax included)
  ·The Japanese set is a dining venue. (1,100 yen tax included)
   Both of the above are applications up to the day before.
2. Free rental of pocket Wi-Fi.Due to the use of UQ mobile line, inside the facility and
  Not available in the surrounding area.It is available in Nagato Yumoto Onsen town.
 (Do not change the settings)
3. 3. You can also work at the Senraku spot "Lobby, Restaurant Senraku (meal service hours are not available)" in this facility.
Four. An extension cord is always available in the room.There are 4 outlets and 1 USB.
    "Terrace Worcation Room Rate Information" (plan without meals)
         1st night 16,000 yen(Tax excluded)
         2nd night 14,000 yen(Tax excluded)
         3rd night 12,000 yen(Tax excluded)
         It is 10,000 yen (excluding tax) for the 4th night.
     ·Linen will be changed on the 3rd day. (Because of twin specifications)
     ·Please make a reservation only on weekdays (Monday to Friday).
      It may not be available during the reserved or busy season.
     ·We accept by phone or email.
     ·If you have a receipt specified, please contact us.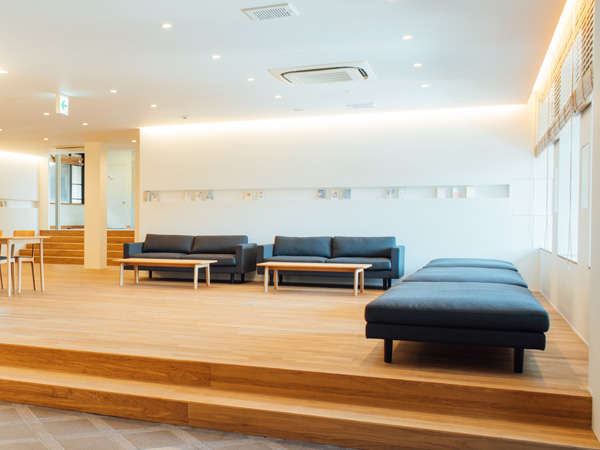 To take a break from work and change your mood, take a walk while gazing at the atmospheric night view of Nagato Yumoto Onsen.


Bamboo forest stairs in a hot spring town